"I tell ya what girl dance for me"...

Motley Crue
Seduction didn't come Cheap
The Rock Star and Stripper
Typical but somehow Mystical
Held Captive in a Corner Booth
Your Heartbeat kept me Alive
Wings upon your Shoulders
Together as we began to Fly
YES, the Rumor is True... I was Once a Caterpillar.
Let me rewind this for a moment. Throughout the 1980's Hollywood was ALIVE and you could feel the energy in the city. Music dominated the streets of LA. I grew up in a Christian home. My parents were very generous and allowed many of the struggling musicians to eat, stay, play and LIVE in our home. They always taught us to give love and help others, that are in need.
For years I would pray this same prayer...

"
Jesus, I want to see others through Your eyes! I want the love and compassion in me that is found in You."
By the 1990's most of the bands had been signed to labels and were touring. I ended up moving to the country or so I thought.
How I ended up as an Exotic Dancer at the age of 25 or the circumstances that led me there, don't really matter. I'm not here to glamorize what I did nor am I ashamed of who I was, because I now know... WHO I AM!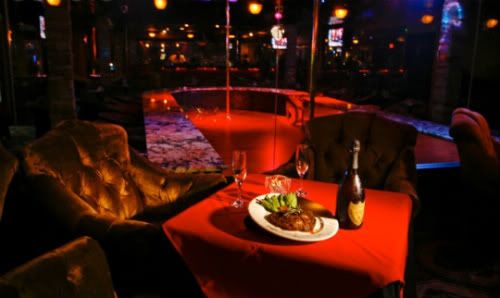 "Champagne wishes and Caviar Dreams."
~Robin Leach
Throughout the 90's it seemed like the tables had suddenly turned. Now I was the one up onstage and the Rock Stars were in the crowd. I had to learn how to hustle and become a taker, which went against everything that was instilled in me.
My stage name was 'Tahnee' and I was considered a top dollar girl, a STRONG girl, or a top THREE. 'The Butterfly' or 'Champagne Queen' is what they would call me. I was being solicited by other club owners in town but I never accepted their offers. I was loyal and worked exclusively, for one particular club owner, the entire time I was dancing.
It's interesting how fast we can become STARS in our own eyes. I never had an addiction to drugs or alcohol but I soon found myself becoming addicted to the money. It never seemed to be enough.
My plan was to save up and go back to school. I was a Certified Paralegal prior to dancing, so I wanted to finish my law degree and secure my future. But we will often times squander what we don't value.
"Tell me what it takes to let you go"...
Aerosmith
It was the first weekend back in February 1998. I had just turned 30 years old, a few months prior in the month of November.
I was in the dressing room that Friday evening, as I glanced up at the clock. I noticed it was almost midnight and I began to think about my life as a dancer...
Yes, I may have been in the wrong place but that didn't mean Jesus loved me (or anyone else that was there), any less. I found TREASURE in that place and what I saw was real people struggling with real life issues. The girls weren't all hookers, drug addicts and drunks and the men weren't all perverts, losers and creeps.
Some of our greatest discoveries are found in our darkest moments in life. God answered the very prayer that I had prayed for many years and I found love and compassion for others, through His eyes.
What I realized during these years as a dancer is how VULNERABLE all of us really are. It doesn't matter how famous someone is or how much money they have.
All of us need AFFIRMATION and need to feel VALUED for WHO we are and not just for what we have, or what we do. Everyone is searching for LOYALTY and LOVE.
I learned that men need to feel honored, respected, supported and loved. They need to be the King of their Palace.
I also learned that women need provision, they need to feel beautiful, sexy, secure and loved. They need to feel like they are the Queen in the Palace.
"Tell me how the pain's supposed to go"...
Aerosmith
As I looked into the mirror, my reflection was staring back at me as if it was saying...
"What are you doing here, what happened to all of your dreams, this is not your life, you don't belong here."
I knew that I needed to get out of there but I didn't know how?! I couldn't imagine making less money in an entire week, then what I was making in one night, dancing. I hadn't worked a real job in years. I never saved up enough money and I never went back to school. I would have to move back home to LA and start over.
It would cost me more than I could have ever imagined and I'm not speaking about the money, either. I knew that I would have to walk away from all of my friends and everyone that I loved. It was too painful for me, to even think about.
Fear STRIPPED me and held me. I was so scared and I felt completely TRAPPED.
I heard the DJ begin my introduction and I headed down the stairs towards the stage. As he announced my name, I walked out onto the stage, closed my eyes and began to pray...
"God, Who am I? Who have I become and who am I supposed to be? I will walk away, if you give me a sign and show me... that you still love me."
The song was only half way over, when I heard the DJ start to speak over the song...
"Tahnee, hold up, hold up a minute... Look who just blew into town and is in the house tonight... he just threw down a buck fifty ($150.00), and is in the mood for a slow dance tonight...
One more dance Butterfly... then head on up to VIP... your champagne is waiting."
I thought, I can't believe

x

is here? Ok that's random, this is just a coincidence. But when the song started to play and I heard him begin to whistle... I knew that it wasn't!
As I danced and listened to his voice, I felt something so SACRED burn inside of me.
My temperature began to rise, as my blood became a kindled FIRE...
I couldn't hold back the tears.
I knew this was my last DANCE.
You SEE... In Jesus' eyes we are all BUTTERFLIES.
That night... I let go of the POLE and grabbed ahold of the
CROSS.
Sometimes you need to be turned Upside down
In order to SEE, right side Up.
To be continued...