As I gazed outside his window
It appeared desolate and bleak to me
"I saw an Angel come down and stir the sea."
My eyes filled up with tears,
As I turned and looked into his
The reflection I saw in his eyes...
T
here are times in our life that we need to look into another's eyes, to see our situation from a different perspective. As these beautiful words were spoken to me, they gave me hope, in all that I didn't see.
For weeks I had pondered his words. They carried me through a tough situation, that I was going through. I also prayed during that time and that is when I envisioned the "Pools of Bathesda."
The "Pools of Bethesda" was a place where people would gather and wait for an Angel to come down and stir the water, in order for them to receive a miracle. There were five porches leading into the water. Interesting, because the number five represents GRACE and I think all of us could use a little grace.
During that season when the Angel would come down and stir the water, the people would rush towards the water and try to be the first one into the pool. Whomever stepped into the water first, would be healed of whatever sickness, disease, or infirmity, they may have had.
WOW!!! Could you imagine that?! Imagine walking around and seeing all these people, blind, crippled, sick, etc., just sitting there waiting for a miracle. They were staring at the water and waiting, as their lives were passing them by.
Jesus walked through these very people and He was moved with compassion.
He saw a man that had been there for many, many years. He asked the man,
"Do you want to be made well?"
The man answered, "Sir I have no man to put me in the pool, when the water is stirred up, but while I am coming, another steps down before me." Jesus said,

"Rise take up your bed and walk"

and immediately the man was made well and he took up his bed and walked.
WOW!!! The amazing thing to me is that, Jesus simply asked him if he wanted to be made well? He had been waiting by the pool for years, why wouldn't he want to be made well???
Interesting... Jesus just asked him this simple yes or no question. Instead of answering "yes," this man began telling Him all of the reasons why he couldn't be healed and that no one would help him. Jesus then told him, to get up and walk. His WORDS healed him.
I think there are a lot of people today, that can relate to this man. They are sitting around in a desolate place and their circumstances that surround them, seem to look impossible to overcome. They are focusing on all of the reasons why they can't be healed, or why they can't get out of this place.
Maybe they have settled in their situation and have become accustomed to living that way... or perhaps they are just stuck and they need someone to help them?! Whether it be an addiction, a sickness, financial difficulties, or depression, there are many people sitting around, waiting for the water to be stirred.
The stirring of the water is like a ripple effect, it expands, much like encouragement spreads. Maybe we all need to widen our lens and cause this STAGNANT water to be stirred, inside the hearts of others.
What if we were all moved by COMPASSION and we took some time to encourage each other, by simply saying... "Don't give up, It's never too late, Don't sit here any longer, You can do it, Get up... Walk."
Sometimes, all you need is just one WORD or one person to BELIEVE in you, to make all the difference in the world.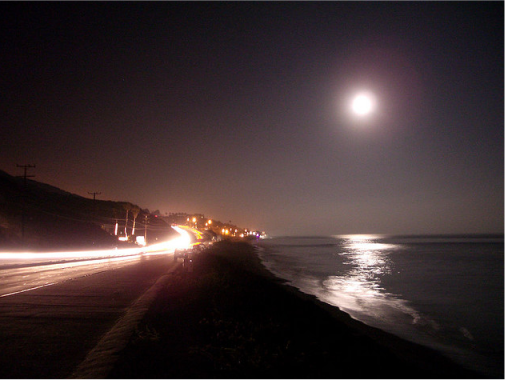 Thank you Nikki Sixx for stirring the HEARTS of others and spreading...
Encouragement, Hope, and Love!!! ~Ti Amo
"We have a way to actually communicate with people
and we've gotta be careful what we're saying,
it can't just be bullshit.
We have to actually say something that matters."
~Nikki Sixx
Sixx:A.M. ~ Accidents Can Happen
"Take some time,
learn to breathe
And remember what it means
To feel alive, to believe
Something more than what you see"